Our video courses are for premium members only, please register as a paid member or upgrade your account to gain access!
Teckwrap Door Wrap Burnt Maroon - Jaguar F-Pace
New
This is one of the easier if not easiest panels to wrap and yet I somehow still made a very com...
Front Door Wrap With Mirror On - Tesla Model Y 3 S & X
New
In this video I'll show you how to wrap the front door of a Tesla while the mirror is still mou...
Satin Chrome Door Wrap - Lamborghini Aventador
New
This Lamborghini door has a very aggressive recess between the upper and lower body lines which...
3M 2080 Door Wrap With Trim & Key-Lock Workaround - 2003 Mustang
Sometimes with older cars it just isn't worth removing certain parts. In this case it wasn't wo...
Hexis Chrome Door Wrap ( Off Vehicle) - Jeep JT / JL
This door wrap is very different from many other door wraps. One of the things that makes this...
Avery Door Wrap With Knifeless Tape - Mitsubishi EVO
In this video you'll see where I set up knifeless tape in order to make it easier for one parti...
Inozetek Door Wrap - BMW M4
Using Inozetek which is a new brand to hit the market. I show you how to wrap this door panel o...
Chrome Door Wrap - 2014 Infiniti Q50
Another point of view video of this door wrap using Hexis light blue chrome. The camera glasses...
Installation - Subaru BRZ Toyota FRS Detailed Door Wrap
The door on most cars is personally what I consider the easiest part of a vehicle to wrap but I...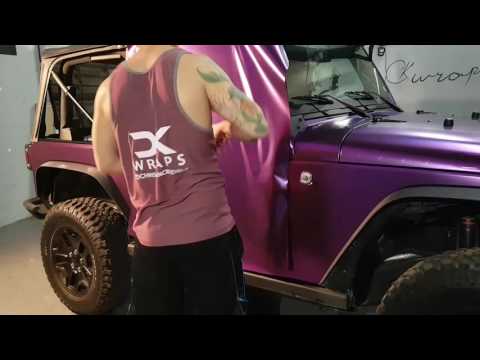 How to vinyl wrap door - Jeep Wranger
Using satin purple chrome vinyl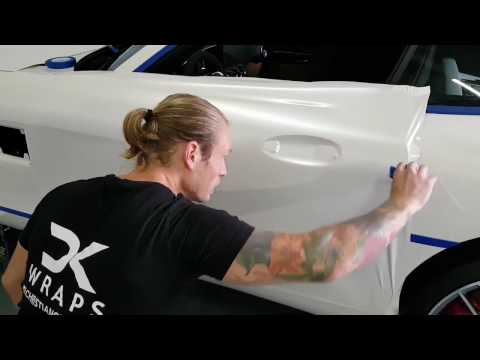 Vinyl wrap door - Mercedes GTS
Using Avery satin pearl white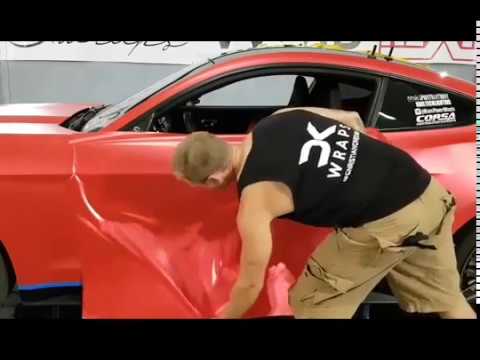 Vinyl wrap a door - Mustang 2016
How to vinyl wrap a door on a Mustang 2016