Our video courses are for premium members only, please register as a paid member or upgrade your account to gain access!
Installation - Wrapping A Roof Without A Gap Using A Seam & 2 Different Colors
Ever wonder how to wrap a roof in 2 pieces using a seam? In some cases there are vehicles don't...
Advanced Installation - Avery Brushed Black
Brushed metal finishes require of a much different style of material handling in order to maint...
Disassembly - Tesla Model 3 Screen Removal
Showing you how to remove the monitor on a Tesla Model 3 so that you're able to have access and...
Installation - Tail Light Tint 2018 Honda Civic
Tinting the new generation of Honda Civic lights is an advanced task, especially when you don't...
Technique - Pillar Tucking Behind Front Fender + Istallation Tesla Model 3
Tucking film into the Pillar area which meets the front fender can be tricky and usually result...
Installation - Tesla Model 3 Front Bumper Wrap With Inlay!
The long awaited and highly anticipated Tesla Model 3 front bumper wrap how-to. The Tesla Model...
Technique - Rear Door Trim (One Piece)
Ever wonder what to do with that tiny trim piece on the rear door of a 4 door car? In this vide...
Technique - Trimming & Tucking Film Into Seals
Trimming and tucking the film is more or less your last step when wrapping a vehicle. Knowing h...
Technique - Blade Position & Cutting Vinyl Between A Gap
This is just one way you can trim between gaps. Using different techniques can help you achieve...
Installation - INOZETEK (new brand) High Gloss Hood Wrap
Inozetek (ee-nose-tek) is a new brand that has hit the market several months ago. This brand ha...
Installation - Detailed Front Fender Wrap Kia Stinger
This installation video is detailed and will show you how to wrap the front fender on a Kia Sti...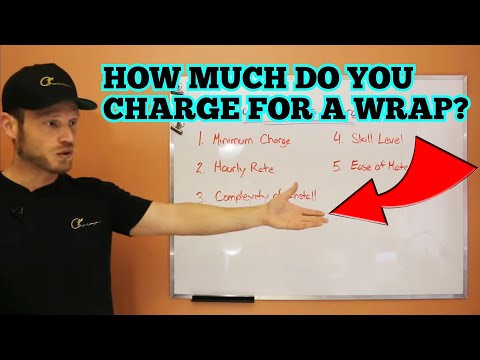 (DETAILED) HOW MUCH TO CHARGE or PAY FOR A WRAP?? Beginners To Pro Edition
I did a video like this a couple of years ago but it wasn't into great detail. This video goes...