Our video courses are for premium members only, please register as a paid member or upgrade your account to gain access!
Cutting Out All Side Panels - BMW M4
Maximizing the amount of film you have when cutting out the panels for the side of a car is imp...
Stretching Vinyl To 30% - Beginner 101
Knowing how much stretch/tension a film can handle is critical to the durability of your work....
Beginner 101 - Heating & Stretching
Heating and stretching film is a basic necessity of being able to wrap objects. When getting in...
Beginner 101 - Using One Sheet Of Film To Cut Out All Panels For The Side Of Your Vehicle
This video explains how to get your door panel, lower rocker panel and quarter panel pieces all...
Vehicle Wrap Preparation 101 - All The Details
Walking you through vehicle prep and what you need to do to ensure you have the cleanest finish...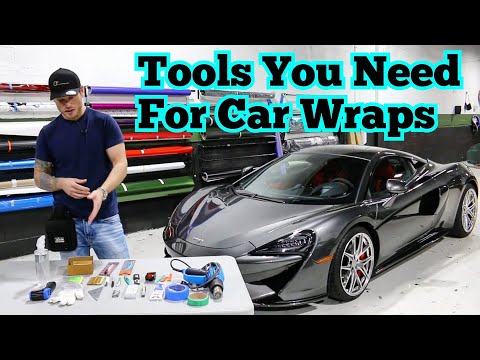 Wrap tools you need !
If you've been wondering what you need to be able to wrap a car at home then this video is for...