Our video courses are for premium members only, please register as a paid member or upgrade your account to gain access!
3m Matte Metallic Black Fender Flare Wrap - Ford F-150
New
In this video I show you how to maximize your film usage by using a thinner piece of vinyl to w...
Advanced Chrome Inlay Setup Rear Bumper - Mercedes A220
New
I'm going to show you how I set up the inlays for the rear bumper on this Mercedes. This is a l...
Chrome Fender Wrap (Like A Pro) - Mercedes A220
New
This turquoise chrome by Hexis has a beautiful finish to it and it is our job to make sure that...
Satin Chrome Advanced Hood Wrap- Alfa Romeo Q4
This was one of the most difficult hood wraps I've ever done. Not only is this type of film the...
How To Wrap A Door Jamb In One Piece (4 Door) - Universal
Here it is, wrapping the door jamb area. This video will be put into the Advances section becau...
Advanced - Brushed Metal Corners On Hard Body Lines
What do you do with your corners when you're wrapping a panel (like a door) which has hard body...
Advanced Installation - Avery Brushed Black
Brushed metal finishes require of a much different style of material handling in order to maint...
Material Handling - Brushed Metal Films
Textured films which include dry carbon fiber, brushed metal or anything else with a matte / sa...
The Invisible Seam - Using a Butt Joint
Sometimes you end up in a situation where you need to do a seam because you're either not able...
Advanced - Tesla Model X One Piece Hatch Wrap - Spoiler Workaround
In this video I show you how to wrap around the Tesla Model X spoiler while at the same time wr...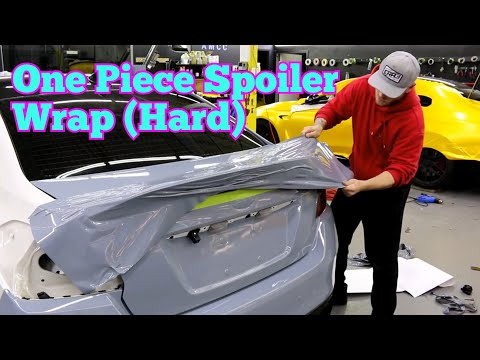 Vinyl Wrap Duck Bill Spoiler - Subaru STI
Showing you how to wrap a duck bill spoiler in one piece.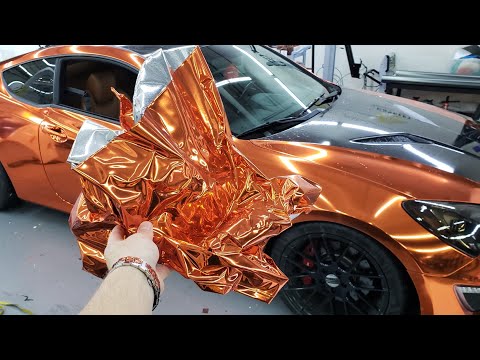 Removing Vvivid Chrome after 1 year
Please make sure you see a certified Vvivid installer to install and remove your Vvivid wrap. I...